I recently purchased this room box kit from Amazon for $22.95. There's little description, but the set is 1:24 scale (1/2 scale) and comes with all the accessories pictured.
It arrived at my door on Halloween. I've never purchased a full dollhouse room box kit before, although I have had furniture kits. So, let's go through this one together.
What's in the Box
An instruction booklet (all in Japanese, but with lots of pictures), glue and…
Supplies to make:
1 couch
1 fainting couch
1 side table
1 coffee table
2 foot rests
1 floor lamp and 1 wall lamp with battery operated lights
28 books (paper)
6 – 10 pillows
1 telephone
10 + flower vases/baskets
1 TV
4 cups and 3 plates/bowls
2 shelving units
1 decorative wall piece with shelf
1 wooden floor and 2 wallpapered walls
plexi glass pieces
alcohol serving tray and accessories
1 rug (paper)
3 teacups and saucers (paper)
1 teapot
fruit bowl
3 candles and holders
4 pictures (paper)
6 butterfly decorations (paper)
1 bookend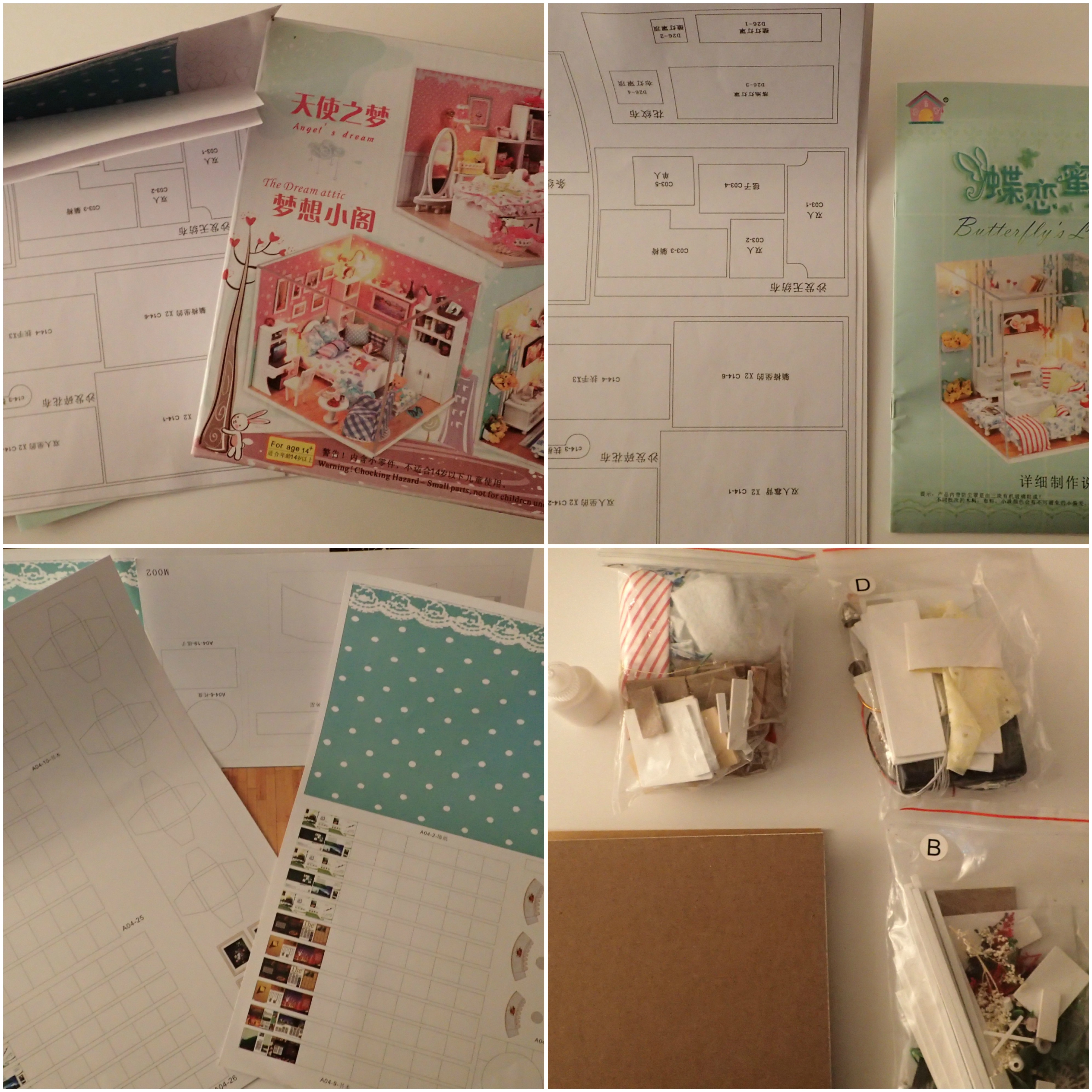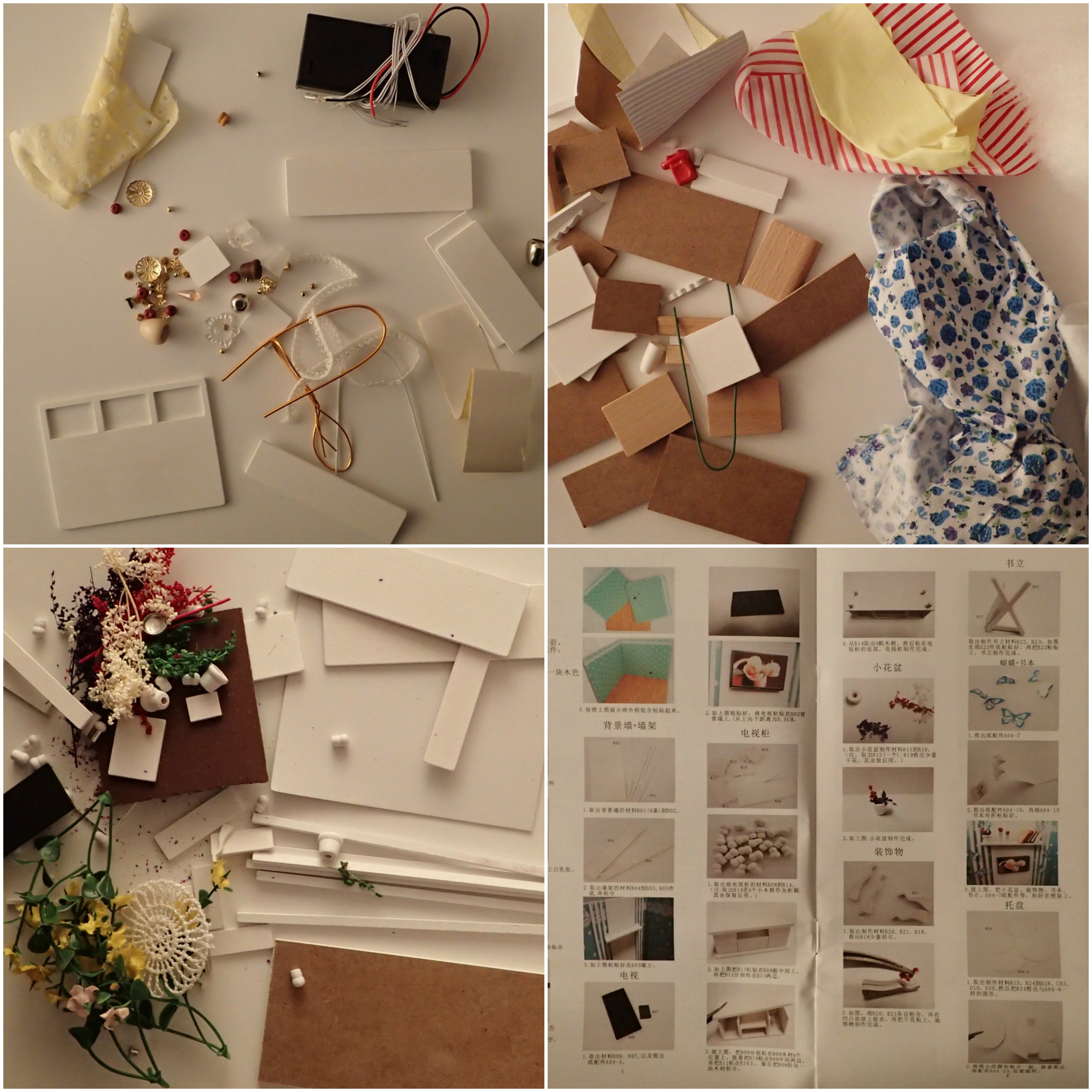 Putting it all Together
Just an fyi that I did not make all the possible accessories, but I did make the majority of everything possible.
Aside from what was in the box I also used small scissors, needle nose pliers and aleene's fast grab tacky glue.
Room & Furniture
For the wallpaper I chose to use scrapbook paper rather than what was provided.
The drawer details are simply paper images that you cut out and glue on. For added depth you can make drawer pulls from provided wire.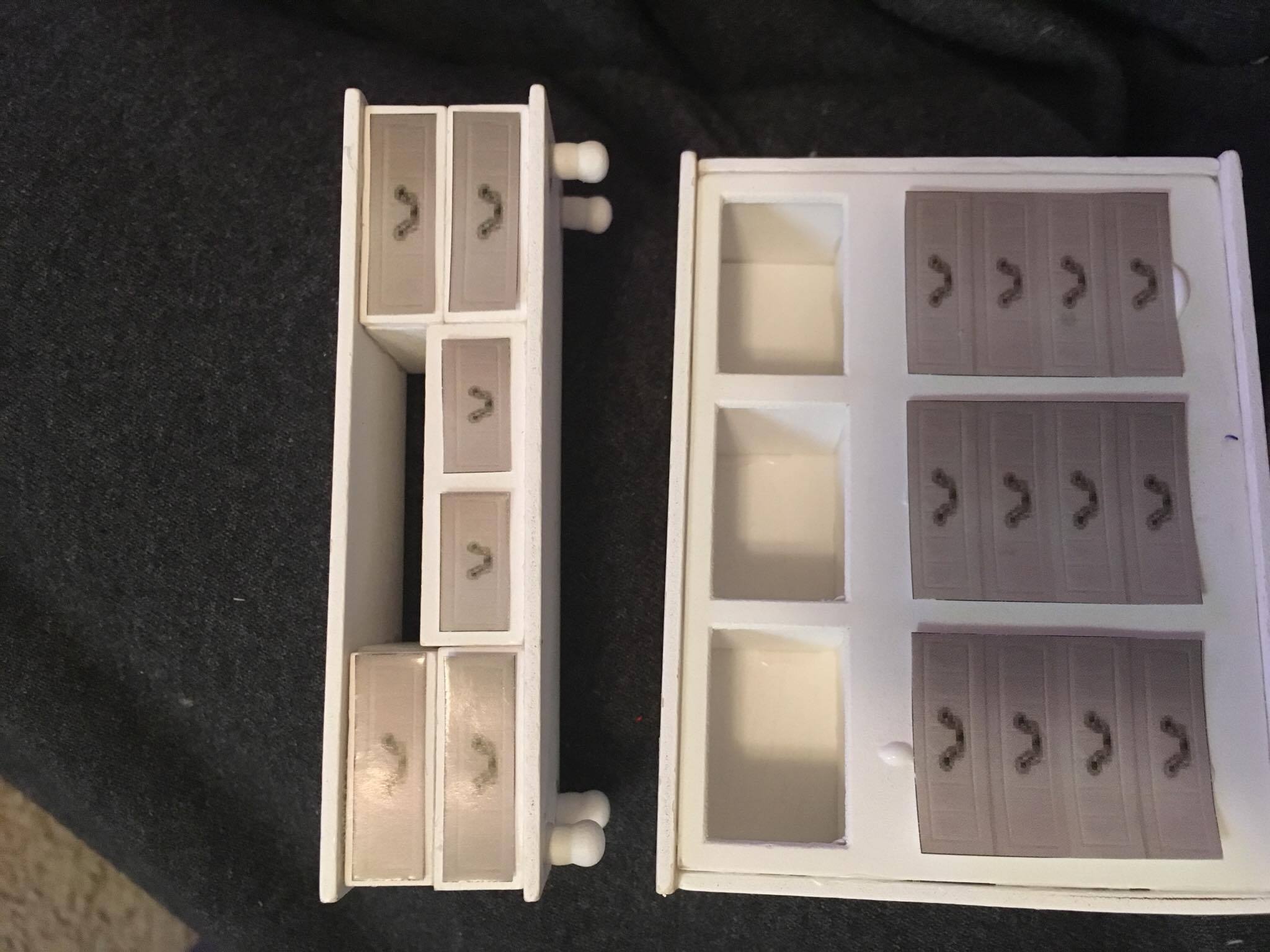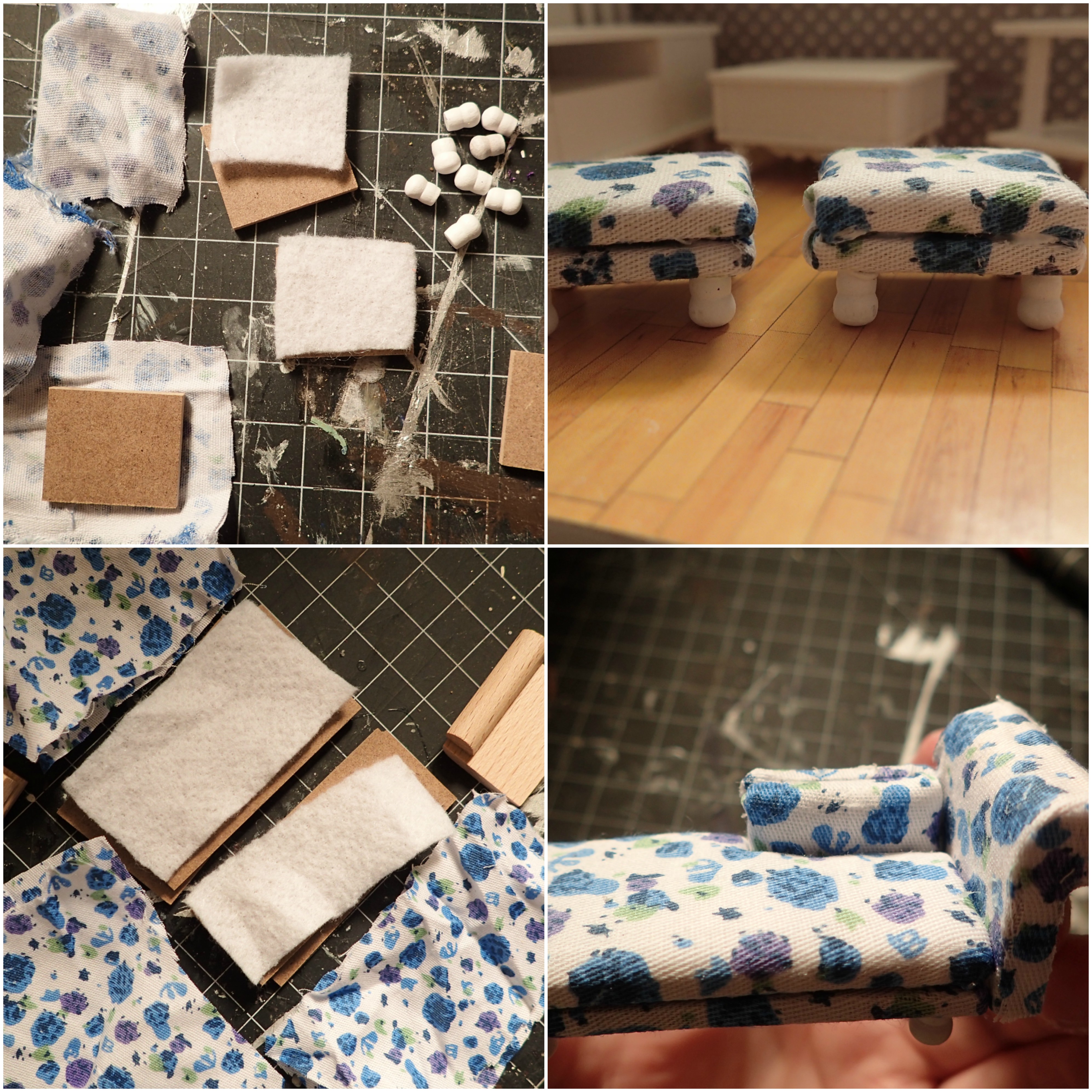 Accessories
To wire the lamps, you have to construct them with the provided bulb, then strip the ends of the 2 wires attached to the bulb and twist them to the wires attached to the battery pack. I had a horrible time properly stripping each wire end, but all in all the lights work perfectly.
The turquoise flowers pictured did not come in this kit, however, the directions include info on making your own similar flowers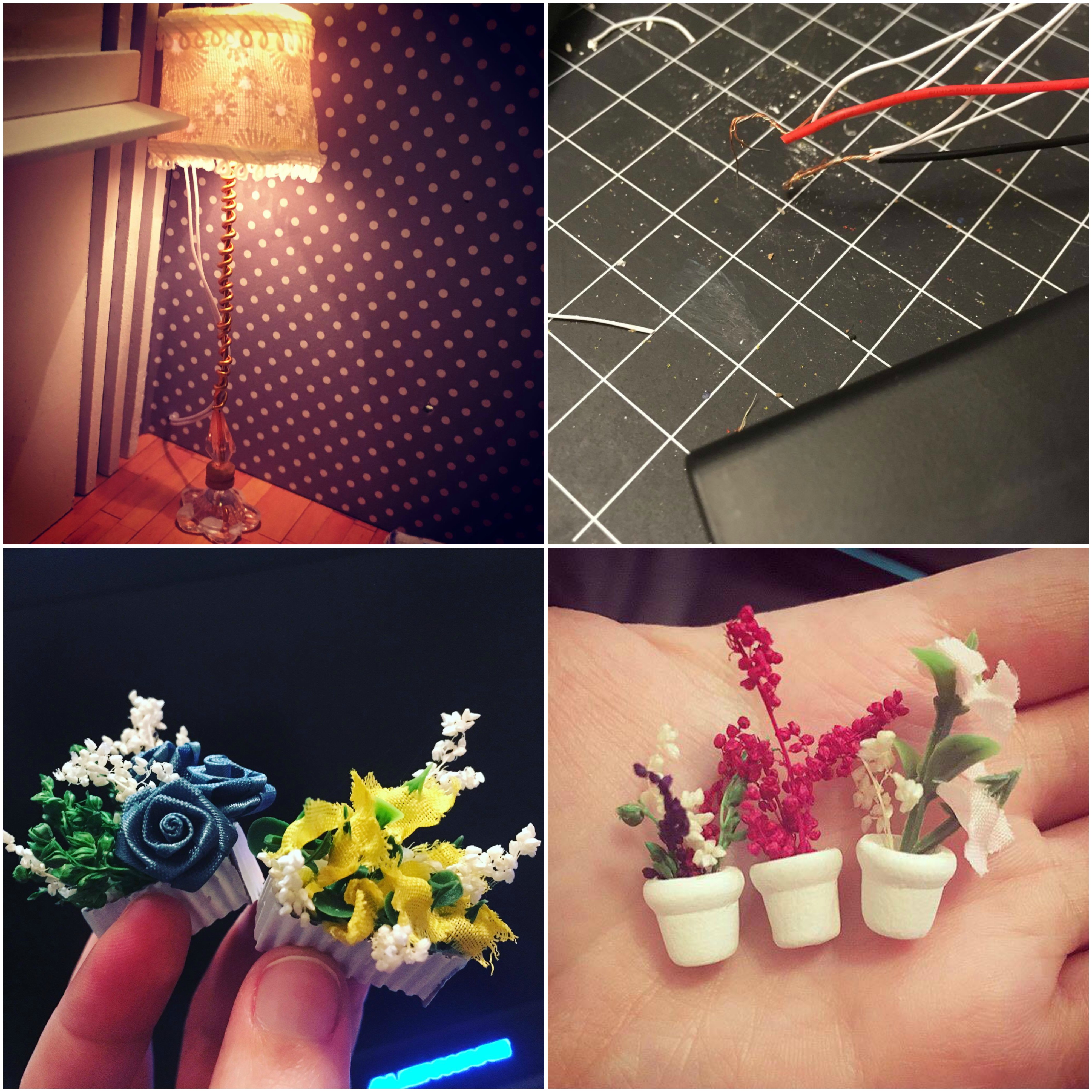 For the pillows I opted to glue instead of sewing. I highly encourage sewing, the glue was way more mess than it was worth. The 2 shiny ones pictured have tape around them until the glue dries. It's a good idea to cut squares out of paper to the size you want your pillows to be, then to cut the fabric with a good bit of seam allowance. The kit does not come with patterns.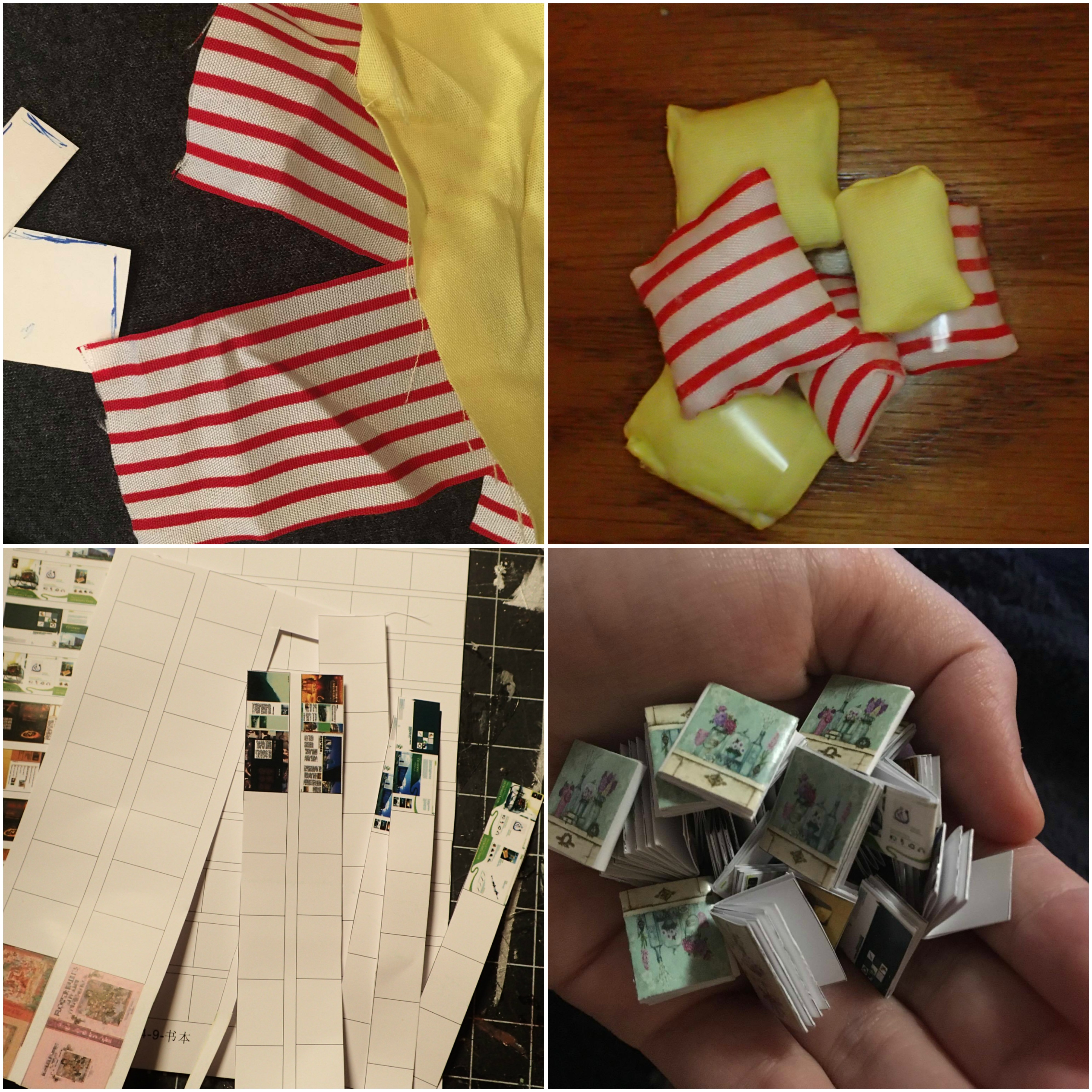 Completed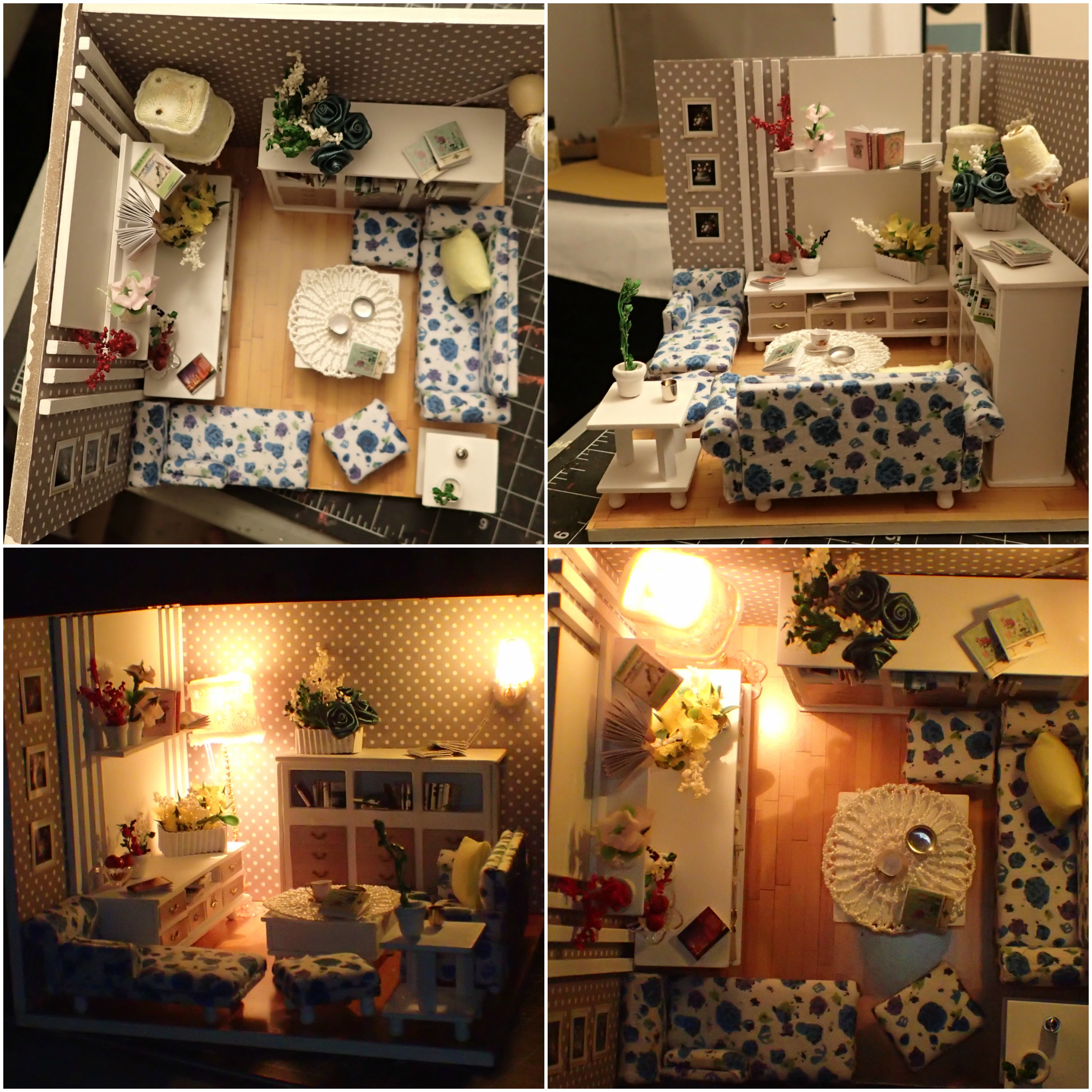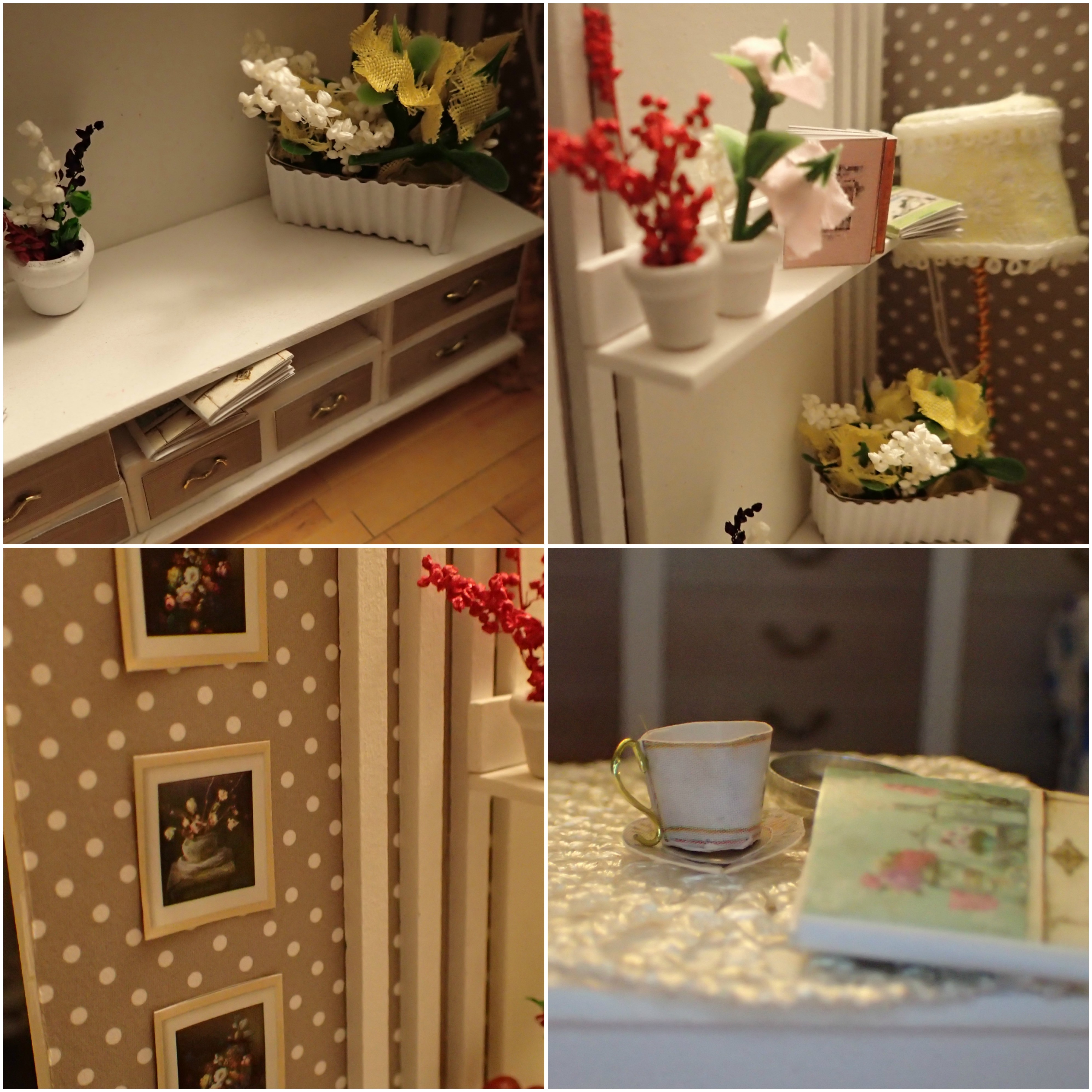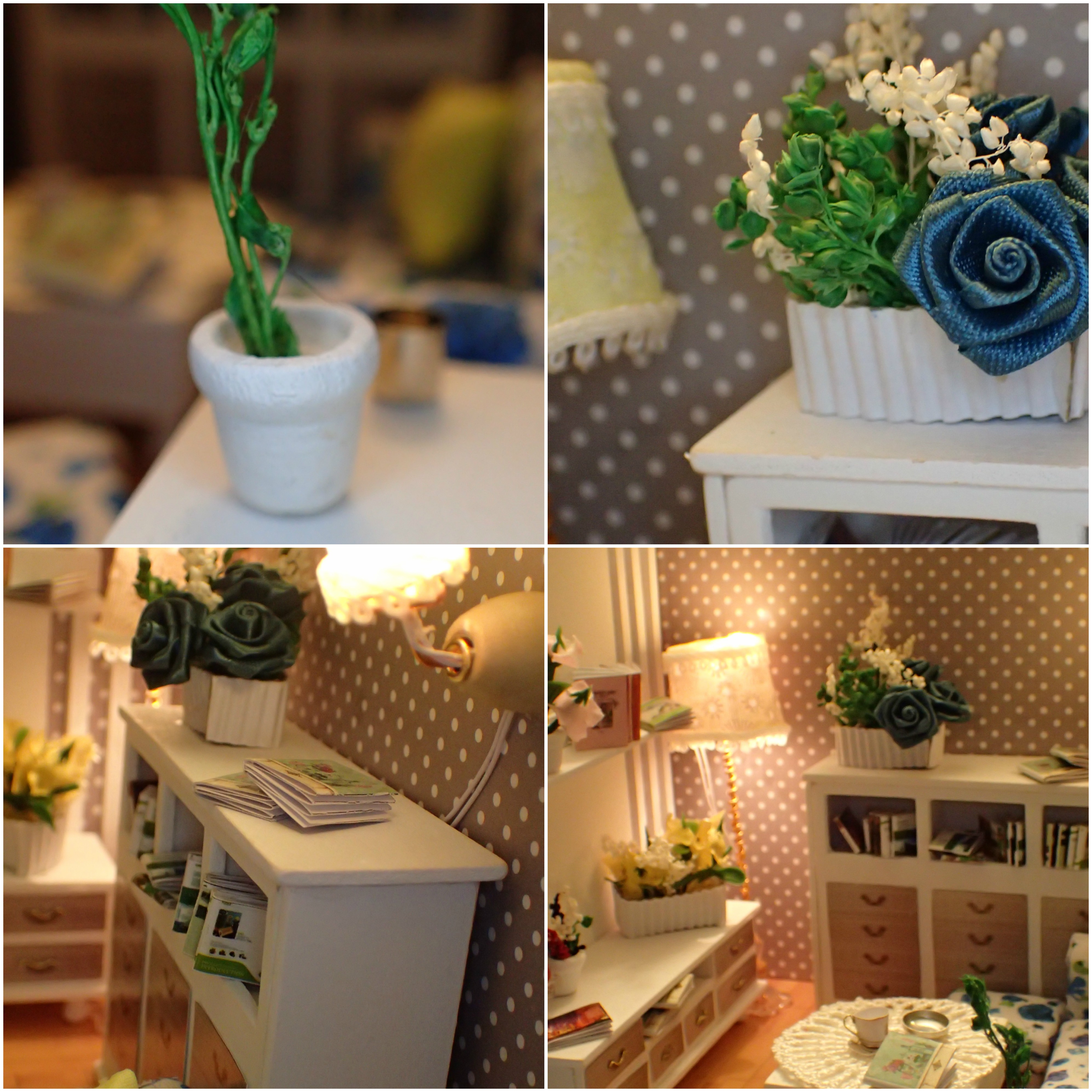 ---
So that's that. What do you think? I'll be working on a photo series with this set this coming week, so stay tuned.
Have you ever built a dollhouse room box? Do you ever plan to? What would you have done differently? Let me know in a comment below.
Linking to the Weekly Photo Challenge: Tiny